Human Emergence Logistics
The scientific and researched-based approach to leadership development, business growth and purposeful action…that you can measure!
Some of INTEG's Clients Over the Years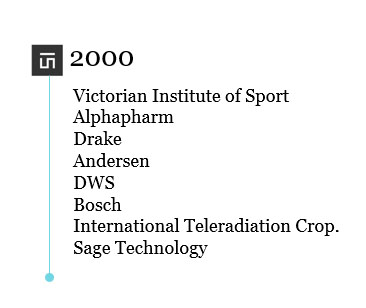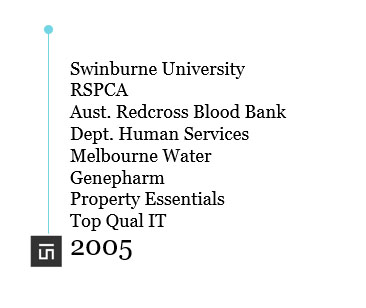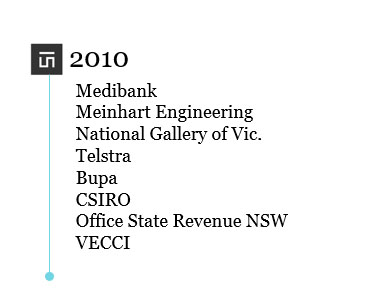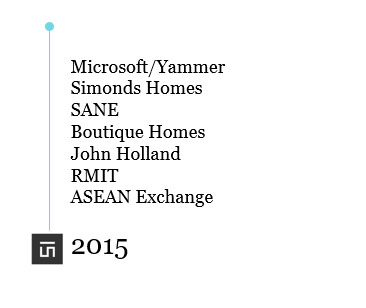 Sharlene Mulvenna
Organisational Development | Learning & Development | Human Resources
August 3, 2018, Sharlene was a client of Ron's
I was blessed to work with Ron when delivering an exceptional executive leadership development program. Ron's facilitation style is fantastic and engaging. It was an absolute pleasure working with such an experienced and values-driven professional
Gretta O'Hagan
Trauma Clinician/Consultant at Benestar Group
July 27, 2016, Gretta was a client of Ron's
Ron is an amazingly insightful coach. He creates this nourishing coaching space, almost suspended in time, where I was able to drop into and explore my underlying core values. The tools Ron uses further assist in getting to the heart of the matter, revealing invaluable key insights that I have taken into my daily life. I can't recommend Ron enough. Thankyou Ron!
Craig Edwards
Leadership Development Consultant – API
February 23, 2016, Ron worked with Craig in the same group
Ron is a natural facilitator an educator. Over the past 3 years I work with and managed Ron as a contractor, and have had the privilege seen him connect to individuals and groups across a range of facilitated programs with effortless, unique style. Ron takes his knowledge of leadership and learning theories and delivers them in a way that participants can easily relate to and more importantly apply back on the job. He is details and extremely professional in all that he does and I would happily recommend him to any perspective clients
Dana Carman
Owner at Dana Carman Integral Consulting
February 18, 2016, Ron worked with Dana in the same group
Ron is a man of great insight and wisdom. His decades of organizational experience, combined with a keen insight into human dynamics make him an ideal coach, consultant and thought partner for complex, high level initiatives and projects
Steve Hopkins
Customer Success Executive
September 18, 2011, Steve was a client of Ron's
I found my Integral Development assessment with Ron to be truly insightful and thought provoking. The behaviours and values it has provided me incredible knowledge and insights to myself. Through working with Ron, I've understood my development path much more intimately than I could have managed myself and highly recommend the service. It's been (and continues to be) tremendous value to me. 
Barrett Brown
Managing Director, Apheno Advisory: Accelerating deep change in leaders & teams for exceptional impact in complex times
February 18, 2016, Ron worked with Barrett in the same group
Ron exemplifies a 21st century thought-and-action leader. With a big, brilliant mind and a heart to match, he's able to see patterns out of complex data, sense into subtle relationship dynamics, and synthesize it all into practical action. I highly recommend working with him and will continue to look for opportunities to do so
Beth Jennings (Photographer)
What really matters
October 11, 2015, Beth worked with Ron but at different companies
I photographed Ron Laurie for a day while he facilitated We R One World Game. It was very impressive to watch, because it is a very complex game that requires a leader who can guide people where they need to go but also elegantly stand back while people make their own discoveries and realisations. The other thing that struck me about Ron was his very human approach centred on checking in with how things feel. He has a kindness and supportive manner and a tireless approach that continues throughout a whole day. He is a natural leader and clearly an asset to any organisation
Melanie Heskin
Marketing Manager at Ektimo Pty Ltd
November 10, 2014, Melanie worked with Ron in different groups
Ron recently partnered with myself and the Burklyn team to deliver a world class program to American and Australian entrepreneurs. At very short notice, Ron was quick to respond to all of our requests in the most professional and accommodating manner. I found Ron to be very flexible, generous, knowledgeable, honest, and simply a great person to spend time with. His vibrant energy is infectious and you can't help but feel happy when you're around Ron. He is doing amazing work to make the planet work for everyone, and his general sense of responsibility to affect change is admirable
Carolyn Tate
Purpose Educator & Consultant | Author & Storyteller | The Purpose Project Book & Online Course
October 6, 2014, Ron worked with Carolyn in the same group
Ron recently ran a Conscious Capitalism workshop for our members. It was an outstanding experience on every front. I left feeling hopeful that consciousness and capitalism can co-exist, and with deeper insights into how I can help my clients balance purpose with profit. It was a fun, interactive and extremely mindful learning experience way outside of what most facilitators would offer. If you get the opportunity to work with Ron, I would highly recommend it
Jeff Perlis
Partner, Co-Creator
August 17, 2014, Jeff was a client of Ron's
Have you ever met someone so passionate, competent, and professional that you wanted to see them bring their gifts to as many people as possible? That is my experience of Ron Laurie. The experiential learning he facilitated was delivered without a hitch
Peter Meisen
President at Global Energy Network Institute
April 15, 2014, Peter worked with Ron but at different companies
I met Ron initially as he volunteered for GENI, helping us to drive both business and policy-makers to accelerate the interconnection of renewable energy resources between regions and nations. Now, Ron is leading the Global Convergence Experience, offering a truly unique experience of world issues, trends and challenges. Ron is an excellent presenter and facilitated a global experience that was both inspiring and motivating to people who want to make the world a better place
Clare Maxfield AICI CIP
Corporate graduate grooming programs online and live, Corporate Image Consultant
November 13, 2013, Clare was a client of Ron's
Ron's presentation was inspiring and illuminating. His work with human values presented an element of how and why we wear fashion that gave an innovative angle to our conference. It made for interesting conversations afterwards
Jessie Yu
Sales Development Representative at Square
September 9, 2013, Jessie was a client of Ron's
Ron's work in providing a framework for young people to internalise leadership was well-presented in a particularly relevant way for his audience. I highly commend his professionalism and approach
Aiden M. A. Thornton
Leadership Scientist & Practitioner
April 22, 2013, Aiden M. A. worked with Ron but at different companies
I've known Ron for many years as a friend, mentor and colleague. Ron has a rare depth, like a wise tribal elder, which he uses to great advantage in developing insights into individual and organisational dynamics. Ron has a vast embodied understanding of Integral Theory which he consistently applies to help clients view their problems and aspirations from multiple integrated perspectives. I have personally experienced Ron's enormous strengths as a large-group facilitator, small-group leader and individual coach. Each time, I have walked away having learnt something new and profound
Ross Hill
February 25, 2013, Ross was a client of Ron's
Ron has a creative approach to expanding the awareness of individuals groups and companies, backed by the strong integral models. At the Mindful conference I organised, Ron ran one of the most popular sessions guiding the participants to recognise the range from mindless through mind towards mindful. At the Creative Performance Exchange he facilitated an eye opening session using the World Game and Buckminster Fuller's room-sized world map.
Susan Ryan
Creative Intelligence Specialist|Online Producer| Leadership Facilitator | Executive Coach
February 15, 2013, Ron worked with Susan in the same group
Ron is an exceptional facilitator…real, articulate and knows how to connect with groups. His gentle approach commands a strong presence as he seamlessly open hearts and minds. I know cause I witnessed and experienced this at a CPX session last week
Simon Waller
Author | International speaker | Technology advisor | I help organisations use technology to grow
February 10, 2013, Simon was a client of Ron's
Ron is an exceptional facilitator. Not only is he extremely knowledgable, he operates with integrity and compassion. I would have no hesitation recommending Ron to any organisation.
Peter Spence
Sports & Performance Consultant
February 9, 2013, Peter worked with Ron but at different companies
Ron Laurie facilitated a startling CPX Meeting on The Global Integration Game, on 7 Feb 2013 that clearly aligned with the 40 members in attendance. We entered the room at Deloitte Melbourne offices, to engage with a large Bucky Fuller World Projection Dymaxion Map on the floor. This enabled each of us to immerse ourselves in a view of planet Earth that was decidedly different and seemingly more interconnected than the traditional, distorted projections, to which we had been exposed. Ron's skillful facilitation encouraged us to adopt an open-minded view that enabled us all to look at our world, our lives, our work and our futures in a different way. And, with a greater appreciation of the interconnected nature of all things. Thanks, Ron, for one of most stimulating and impactful CPX meetings. Clearly, we are now all looking afresh at our earth, ourselves and our opportunities. Peter Spence 9 February 2013
Samantha (Sam) Bell
Head of Global Projects @ Adventus.io + Advisor/Coach on Strategy, Planning, Progress, Processes & Digital + Founder 🌏
February 9, 2013, Samantha (Sam) worked with Ron but at different companies
Ron's easy and collaborative facilitation style had everyone enthralled. Highly recommend working with Ron to have people in your organisation expand their minds for the benefit of your company and the wider community. Ron – thanks again
Frederick Krasey
Certified NLP Practitioner || Certified Neuro-behavioral Modelling Professional || Sage Active Clinic || FKC Health as Principle Owner ✨ Counselling ✨ Coaching ✨ Mentoring ✨ Consulting ✨ Online Marketing
November 20, 2012, Ron worked with Frederick in the same group
"Every once in a while nature brings someone special into the world, not to say we are not all special but then sometimes someone really unique and contributory arrives and we as a planet benefit. Thank you Ron Laurie for your continued life innovations and wonderful surprises. The Global Integration Game has made a huge impact on my awareness and I look forward to playing it again in the near future. Kind regards Frederick Krasey & Bethany Krasey For those who don't know Ron was also instrumental in bringing "What the Bleep do we Know" to Australia for its premier here many years ago. A true pioneer in consciousness and global solutions." Find out more http://www.integral.org.au/people/ron-laurie/
Karen Bottrell
State Manager Cosmax
February 11, 2012, Karen was a client of Ron's
Ron took me through the sales version of Success Insights. This report analyses behavioural styles and I feel was the most accurate I have done regarding my selling technique and personality. Ron's ability to discuss this intimate information was done with integrity and a great deal of respect. I would recommend this profile to anyone wishing to understand themselves more in the work place and adds value in your private life as well. Ron has the ability to put you at ease whilst facing some important truths about yourself in different work environments
Dan Remy
Community Lead | Talent Acquisition | Entrepreneur
October 11, 2011, Dan was a client of Ron's
I was very lucky to undertake one of Ron's personal development programs earlier this year. Ron was super professional and very interested in my well being and development as a person, businessman and future. He helped me develop many everyday skills, I became more self aware of personality type and my everyday behaviour. I'm very grateful of the time Ron spent with me and I highly recommend anyone with an interest in furthering their own personal development to see him
Monika Evers
Business, Brand and Culture Development
September 21, 2011, Monika was a client of Ron's
Ron taught me about HR and hiring. Until I met him I had the knack of hiring myself over and over again. This resulted in surrounding myself people I liked, but were n't always suited to the position we needed in the business. Ron profiled all of the personnel and then we profiled all of the positions and adjusted our personnel to suit. It was amazing just how effective it was and how it also boosted the performance of the people as well. They were now doing the work they were suited to and I learned to hire and respect people different to me. Thanks Ron